TAPCON INSTALLATION TOOLS
Tapcon Installation Tools
Part #

Size
Quantity
WT/EA
Pkg
Bulk
8510000
8520000
8530000
Elco Condrive 1000 (Hex/Phillips)
Elco Condrive 2000 (Hex only)
J & M Brand (Hex/Phillips)
1
1
1
5
5
5
2.0
2.0
2.0
Installation instructions for the Tapcon® Masonry Fastening system.
Hole size is important. Use the close tolerance carbide tipped masonry drill bit supplied with each Tapcon® package.
1) Insert the drill bit supplied with the Tapcon anchors into the Condrive® installation tool and drill hole in concrete through the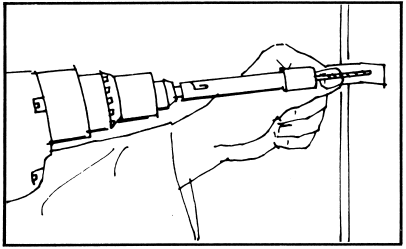 fixtures mounting hole. (Because inserts are not required, "spotting" of holes in unnecessary) The drilled hole must be at least 1/4″ deeper than the anchor's's embedment depth. Minimum anchor's embedment should be one inch.2) Position Condrive's® drive sleeve and insert head of anchor in hex socket or use Phillips bit. Position anchor in drilled hole and drive until anchor is seated. Tapcon is available in slotted hex washer head and Phillips flat head styles.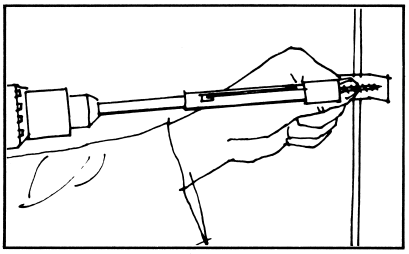 CONDRIVE® 2000 – For rapid, repetitive hole drilling and driving of hex head Tapcon anchors up to 2-3/4″ long. Tool is chucked into standard hammer drill.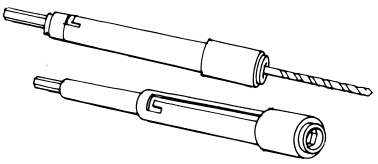 CONDRIVE® 1000 – Tool with components that can be used to drive hex head or Phillips head Tapcon anchors in all lengths. Tool is chucked into standard hammer drill.